October 9, 2014 | by Michael Good
In the next month I will be attending two events local to me here in the San Francisco Bay area, and hope to see some of you there!
The first event will be the World Wide Web Consortium's TPAC 2014: the Technical Plenary and Advisory Committee meetings week. Over the years we have investigated how and when MusicXML might be transferred from Recordare / MakeMusic to an industry standards organization. Some possible candidates proposed over the years have been the MIDI Manufacturers Association (MMA), OASIS, and the World Wide Web Consortium (W3C).
Recently, MusicXML community member Joe Berkovitz started serving as co-chair of the W3C Audio Working Group. Given Joe's more active W3C involvement and the TPAC meeting being local in Santa Clara, this seemed like a good opportunity to start exploring the W3C's interest in possibly providing a home for the MusicXML format in the future.
We will be having two events at the TPAC. On Tuesday, October 28 we will have a MusicXML introduction during the W3C Audio Working Group meeting. This meeting is open to working group members only with observers approved by one of the co-chairs.
The more general meeting will be a 1-hour breakout session on Wednesday, October 29 during the "unconference" part of the plenary. The topic will be Music Notation Markup with Joe and myself as speakers. If you're attending the W3C TPAC and are interested in this session, please let the W3C know by editing the Wiki page to add yourself as a possible attendee.
Those two meetings are only open to W3C members. However, Wednesday also includes the W3C20 Symposium on the Future of the Web, followed by a gala dinner. I plan to attend both the symposium and the dinner, and hope to meet more people at both events.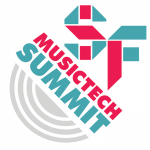 Two weeks later, I will be attending the 16th SF MusicTech Summit at the Hotel Kabuki in San Francisco on November 11. SF MusicTech is a great way to get a snapshot of the current state of the music technology industry. It brings together musicians, developers, executives, lawyers, and deal-makers of all types into one cost-effective, single-day networking and education event.
At this Summit I will be joined by Peaksware CEO Gear Fisher and Chief Evangelist Dirk Friel. As we announced in August, MakeMusic is joining Peaksware. SF MusicTech is one of the music industry events that Peaksware leadership will be attending over the next few months. We have begun hiring for new positions in Boulder, Colorado in addition to the employees who will be moving to Boulder from Eden Prairie. I will continue to work for MakeMusic/Peaksware here in Silicon Valley.
I hope to meet many MusicXML community members at these events! Feel free to contact me via the MusicXML forum, Facebook, or Twitter if you would like to set up a time to meet.